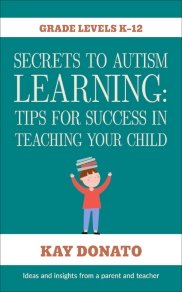 Your Free Copy
Hey,
I've finally finished Secrets to Autism Learning, and I hope you will find it to be useful.
This book is a newsletter exclusive. You won't find it anywhere else.
Just follow this link to get your copy: Get my free ebook!
Warm Regards,

Kay Donato
P.S. I'll let you know when Reading Revolution is ready. It should be available soon.
http://www.aplusasd.com/