Hello!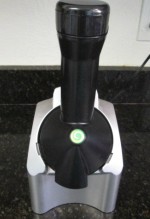 Many of our kids have to be on a gluten free casein free diet. It can be hard to find delicious "legal" treat for our kids. And pricey.
Well now there's no need to buy expensive gfcf ice cream again...
Just get some ripe bananas, peel them, wrap them in plastic wrap, and freeze them for at least 24 hours. Take them out when you're ready and you have the makings for ice cream...
You can toss them in a Vitamix or other high-powered blender. A food processor also works. But check with the owner's manual to be sure it can handle frozen fruit. (I went through two food processors before I learned this!)
After my experience with the food processors, I bought a Yonanas machine (pictured at right). It costs only $40 and it's made to handle frozen fruit. You can buy it from Amazon, Walmart, and a number of other sources.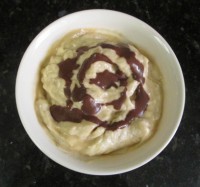 You just put the bananas through the machine, and voila! Instant ice cream that's easy and good for you and your child.

I also like to mix in some vanilla extract. And if you want chocolate fudge sauce, just mix some cocoa powder or cacao powder with maple syrup. A NutriBullet works well here, but you can mix it by hand for a few minutes in a pinch.

You can also try frozen strawberries or other fruit and even mix that with the banana ice cream. I've tried the strawberry banana version and it's amazing.

This was today's breakfast.. Fast, easy and delicious!

Talk soon,

Kay Donato, Discover Autism Help, LLC