Have Questions About Autism?
Do you have questions about autism? Here's your chance to have your say and my chance to learn about your greatest needs.
I can tell you that we've had our own share of problems.
My own son was completely nonverbal until age 12. One of my main concerns was that I wanted him to be able to say anything! Even yes or no would have been wonderful.
I was very thankful that we had a good speech therapist who was eventually able to get him talking. So now he can say a few words at at time. 
I'm thankful now that he can talk. It's nice that he can tell me what he wants. But other than that, most of his speech is canned or learned words and phrases.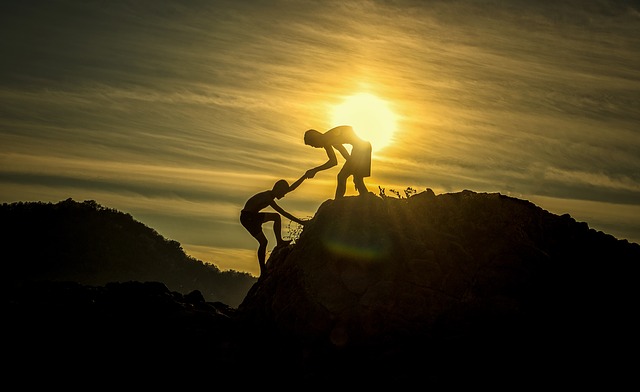 For example, whenever my older son asks him which team he's rooting for, C will either say "best" or "favorite."  Somehow, somewhere, he learned those two answers, which at least are appropriate responses. (I suppose he should be rooting for the best team!)
So lately I've been on the look-out for information on helping C to be able to have a real conversation. To learn the give and take of talking to another person and to be able to come up with his own ideas on what to say like most of us do.
(By the way, I have picked up a book on how to teach children with autism to have normal conversations, so I plan to post a book review on this site sometime in the future to let you know how well the methods in that book worked. Real excited about it...)
So what I'm saying is, I'm still searching for answers. We all are.
I have a good idea of a lot of what we as parents need. 
But it's true that our children's needs are widely different. I can't claim to know what everyone else needs.
Our journey is difficult but rewarding.
We All Need Help in Different Ways
Some of us need help with teaching their child reading or math. Others just wish they could get their child out of diapers (I know what that's like!)  And some are struggling with serious behavior problems their children have and they are looking for answers.

I've already done a lot of research to find out which questions about autism are the most pressing for parents, and one thing I've found is that our needs are many and varied. 
I'd love to take the challenge to try to meet all the needs I've learned about in my research, but I'd like to start with your greatest and most pressing desires.
I want to do what I can to help, but that task will be easier for me if I know what you want to know.
Your Questions About Autism Can Help Others, Too
That's where you come in. 

Can you tell me your greatest needs? Or could you give me an idea of what you'd like to see on Discover Autism Help?

The information you provide will ultimately help this site as well as our kids. It will give me a good idea of what information you would like me to publish in the newsletter and on this site, and what products might be most useful to you.
You can change any names in your post, but to ensure privacy I will as a matter of policy change all the names in your message.
You can post your questions about autism here. If you do, it can be a great source of encouragement to other parents. It always helps to know that others understand what you're going through.
But if for any reason you would rather keep this between you and me, that's okay, I totally understand that too. If you would rather keep your needs completely private, you can simply send me a message from my contact page.
Your Greatest Need...
What is your greatest need(s) right now in your efforts to raise or teach your child with autism? Your input will help us to better serve you and it will benefit other visitors to this site.
What Other Visitors Have Said
Click below to see contributions from other visitors to this page...

Develop and expand speech

Hello, I just came across your website yesterday and it truly relates our journey. Can you please guide me how to expand and develop speech. My gal …
Ten Year Old Just Diagnosed

My ten year old son was just diagnosed with ASD. He is verbal and very affectionate. He does well in most of his classes but is struggling with math. …
Mike C.

Hi all, I have a 13yo son who was diagnosed with ASD aged 4. Until recently he attended main stream school but this all changed 3 Months ago when he …
Like This Page?